Location and Working Hours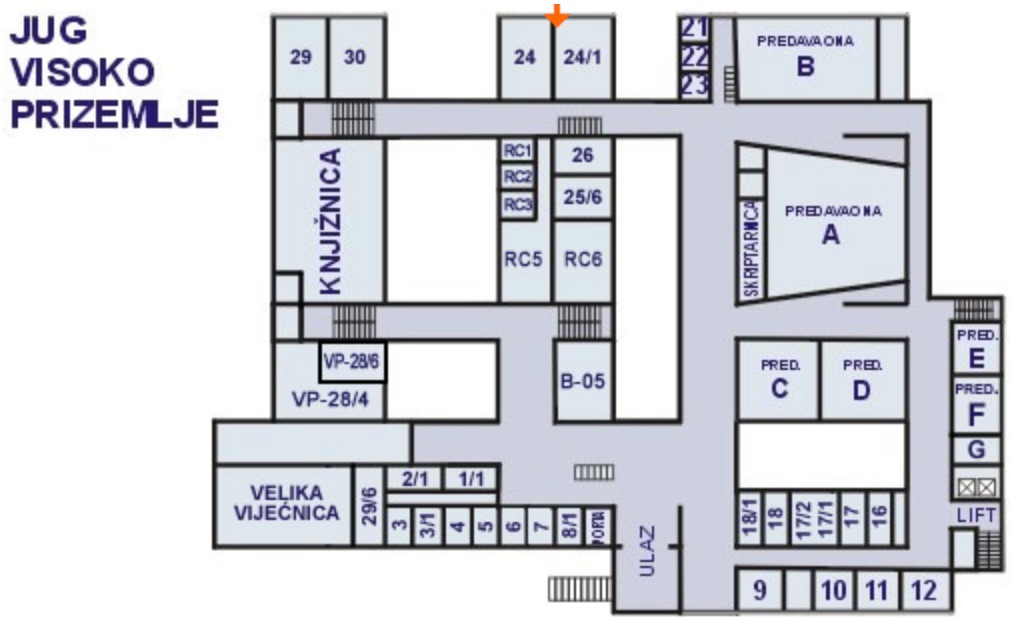 Location of the Laboratory
The Laboratory for Engineering Design - CADLab is located in the south building of the Faculty of Mechanical Engineering and Naval Architecture at Ivana Lucica Street no. 5.
---
The laboratory is located in rooms 24 and 24/1 at the high ground floor of the south building of FSB.
Working hours for CADLab are between 8AM - 4PM during workdays and outside that time limit when needed.