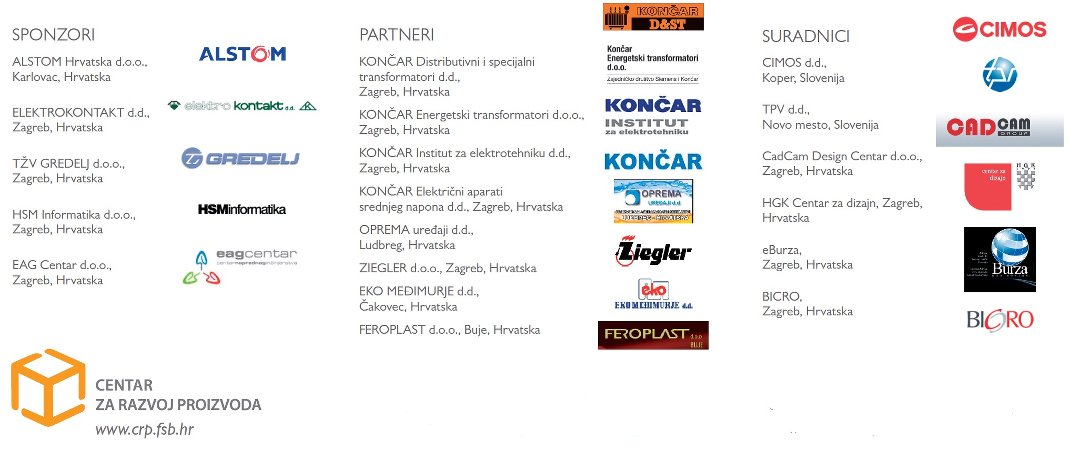 Product Design Center
Centre for Product Development project was launched in 2007 with the aim of spreading knowledge of new methods and tools for improving development processes and to enable more active collaboration with the companies in the region.
---
The goal was achieved by providing technical assistance and transfer of knowledge about the tools and methods that are in the background of modern development processes and by creating a professional network of companies, academic institutions, and individuals for mutual support and assistance.
The project was focused on the practical application of tools and methods development as well as the organisational consequences of their use.
Activities of the Center for Product Development were:
day-long workshops on topics related to contemporary product development in cooperation with other universities and guest speakers - 3 times per year

a day-long workshop for participants with the possibility of presenting their problems, solutions, projects, etc. - 1 time per year

cooperation on specific research and development projects - implementation of methods and computer tools to improve product development

cooperation in the education of future engineers

assistance in the specialist training of existing professionals through workshops on a given topic

collaboration with the specialist and doctoral programs

activation and maintenance of web portals for knowledge transfer
CRP project was active from 2007 to 2012 and during that period around 20 workshops was organised with about 50 invited industrial and academic speakers from Croatia and abroad. The project was coordinated by Prof. Dorian Marjanović and Prof. Mario Štorga.