History of CADLab
Laboratory for Engineering Design - CADLab was founded in 1986 as a place for the application of modern computer achievements in the field of CAx systems, which remained its primary purpose still today.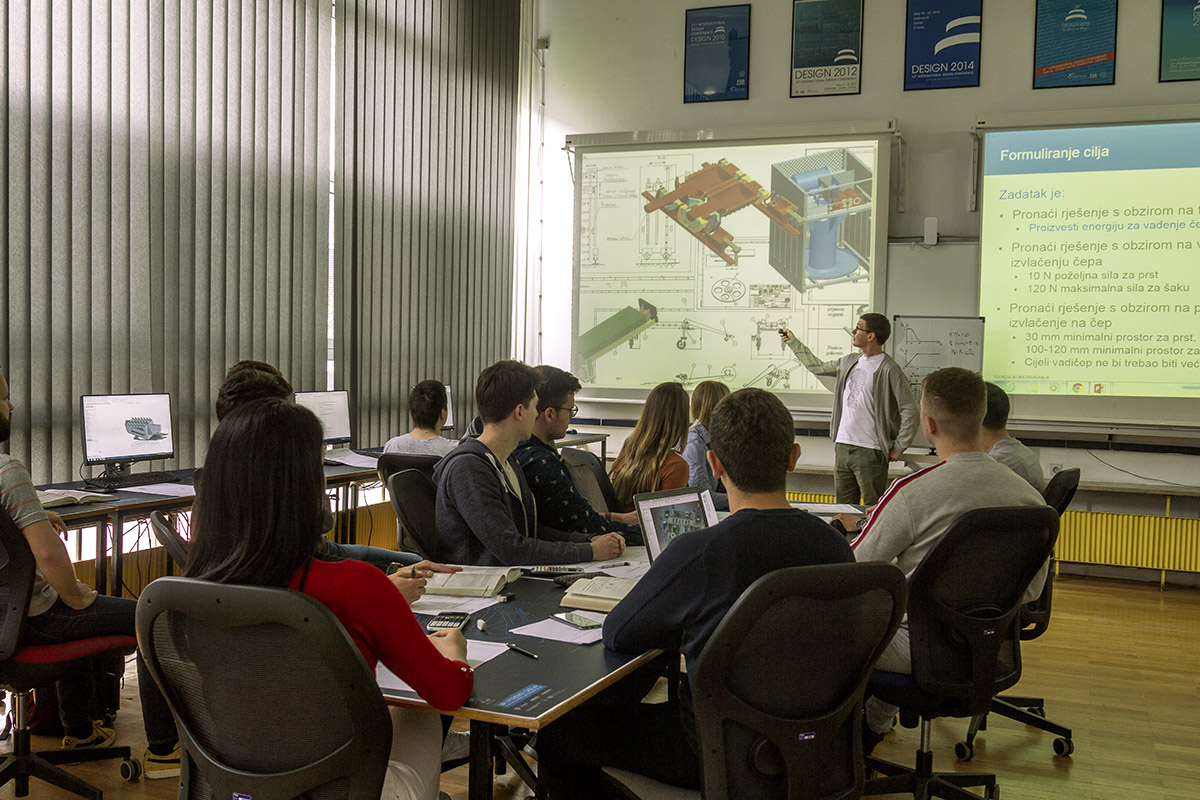 ---
First Head of the CADLab was M.Sc. Veljko Milošević. Head of the CADLab from 1991 to 1996 was Professor Emeritus Dorian Marjanović and from 1996 to 2016 it was Prof. Nenad Bojčetić. During that period, a great contribution to the development of CADLab was given by Damir Deković, M.Sc. M.E. ✝ (1990-2011), associate employed as a technician in the laboratory. Since 2016 to 2019 Head of the CADLab was Prof. Neven Pavković, and from October 2019 to March 2022 Head of the CADLab was Assist. Prof. Stanko Škec. Since March 2022 Head of the CADLab is Tomislav Martinec, PhD.
In its beginnings, the hardware infrastructure of the Laboratory was based on four SUN 4 workstations; two Atari computers and four PCs XT. In 1995, the CADLab was equipped with additional server SUN SPARCstation 20, and 9 SUN SPARCstation 10 workstations driven by SUN Solaris operating system. In 1998 CADLab received two Sun Ultra workstations. In 1999 CADLaAb and associated computer labs introduced the network of personal computers based on Intel hardware platform, driven by Microsoft Windows operating systems.
Following the technological development over the years, today's software platform of CADLab is built around a new generation of engineering workstations. In parallel to the evolution of the quantity of digital working places for students, laboratory developed in the number of different software packages to support the design, product development, innovation, development of own applications, computer graphics, and office tools, which are used in teaching, scientific research and in collaboration with industry.
Today, CADLab is equipped with:
Microsoft HoloLens Augmented Reality system

HTC Vive Pro Virtual Reality systems

Leap Motion system

Makeblock sets

FDM i VAT 3D printers

Emotiv EPOC + EEG device

HP table and portable workstations
The equipment is used in teaching, for the preparation of student papers (BSc thesis, MSc thesis, research papers awarded the Rector's Award) and research as part of scientific projects.