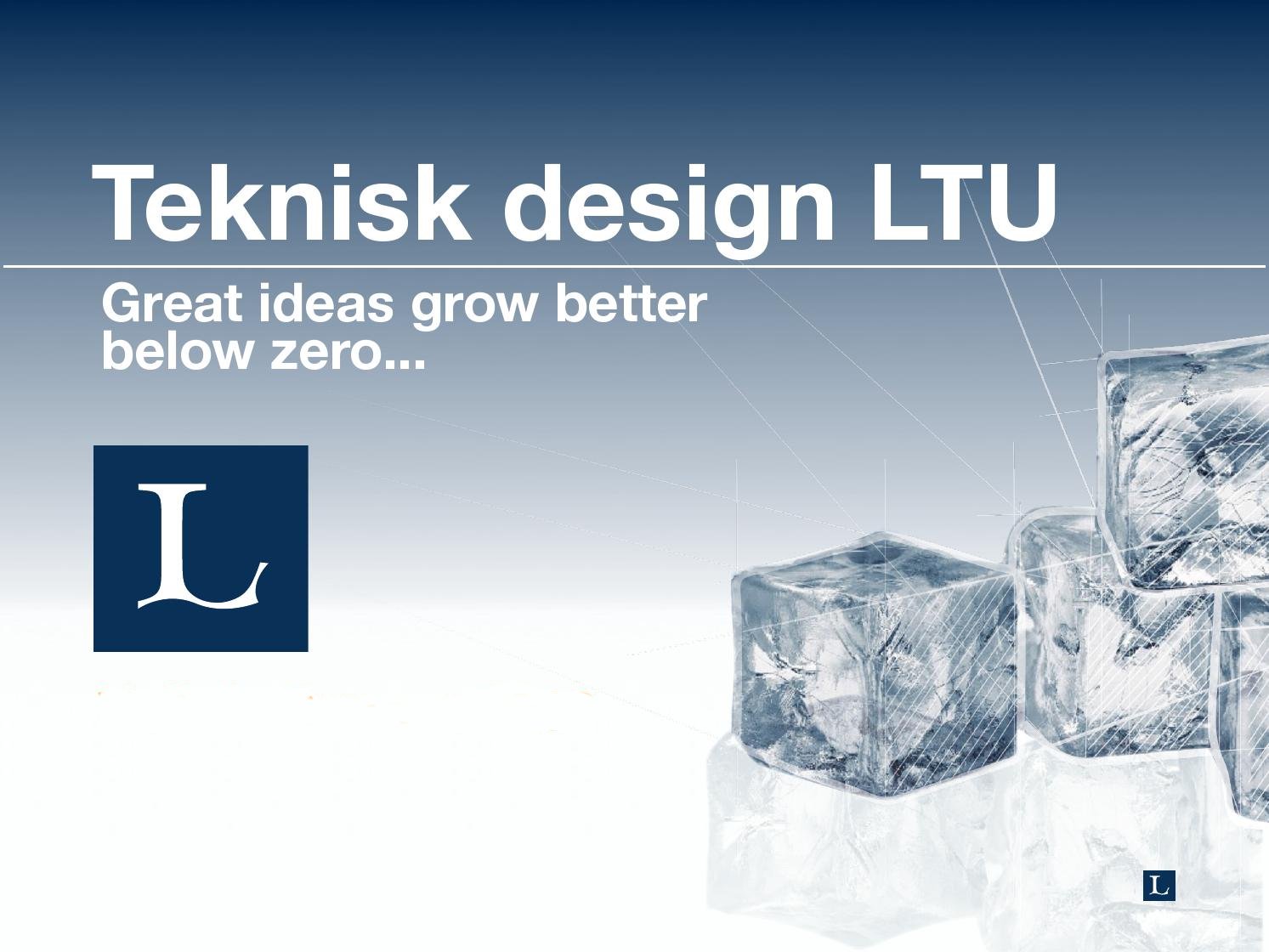 About Linnaeus-Palme Programme
Linnaeus-Palme is an Swedish exchange programme, introduced in May 2000, for teachers and students at undergraduate and master's level of higher education and aims at strengthening co-operation between universities.
---
Chair of Design and Product Development participated in Linnaeus-Palme programme with the Luleå University of Technology from academic year 2012/13 to academic year 2015/16.
Within the programme, three types of exchange activities were funded:
1. Travelling grants for preparing exchange projects. These journeys should be for one and covers travelling expenses for well-established teachers from both countries to visit each other´s universities/colleges.
2. Exchange of teachers. The exchange should be for five weeks. For the Linnaeus partner (travelling away from Sweden) the grant includes travelling expenses plus parts of living costs in the respective country, according to norms set by the Swedish government. For the Palme partner (coming to Sweden) the grant includes travelling expenses plus daily allowances spent in Sweden.
3. Exchange of students. The exchange should last for 1–2 semesters on a full-time basis. The student must have completed one year of study in his home country before the exchange programme starts. The studies abroad should then be considered as equal to studies at the home university.
The collaboration resulted in the exchange of the teaching staff (Dr. Peter Törlind -> FSB; Prof. Mario Štorga and Dr. Stanko Škec -> LTU ) as weel as master students from Croatia who spent one semester at LTU (Vanja Čemerin and Tvrtko Čorić in 2014/15; Jelena Šklebar and Nikola Horvat in 2015/16).
As the long-term result of the collaboration, the ERASMUS+ mobility agreement is signed between University of Zagreb and LTU.
Project coordinator for LTU was Dr. Peter Törlind, and for FSB was Prof. Mario Štorga.
More info about Linnaeus-Palme programme (in Swedish): https://www.ltu.se/research/Utbildning-pa-forskarniva/2.38269/Forskningsprojekt/Linnaeus-Palme-projektet-1.180392?l=en